How to upgrade?
Simply
download rubiTrack 5 Pro
and launch it. rubiTrack detects your old version automatically and guides you through the order process.
rubiTrack 5 Pro comes with a huge number of new features, below are the most important ones.
rt2go is a brand new app for iPhone and the perfect companion for Apple Watch and rubiTrack 5 Pro on the go.
Why Upgrade?
The sale of discounted upgrades from rubiTrack 4 Pro and older will end on November 1 2019.
As we have blown past the 1st year anniversary of rubiTrack 5 Pro, and we just released version 5.2.4 which brings rubiTrack 5 Pro to a lot of older Macs by supporting El Capitan, this is your chance to upgrade from your current version!
By upgrading you not only get the most advanced piece of software in the field of activity tracking, analysis and archiving. You are also making a statement by supporting the continued development of independent software that does not constantly exploit your privacy. With rubiTrack, all your data is safe, secure and beautiful to look at. If you want it to stick around, please support our work!
Highlights
Timelines in the Training Summary and the Dashboard are a new way to visualize activities and other entries. They provide a means to interactively select time intervals for charts and performance comparison.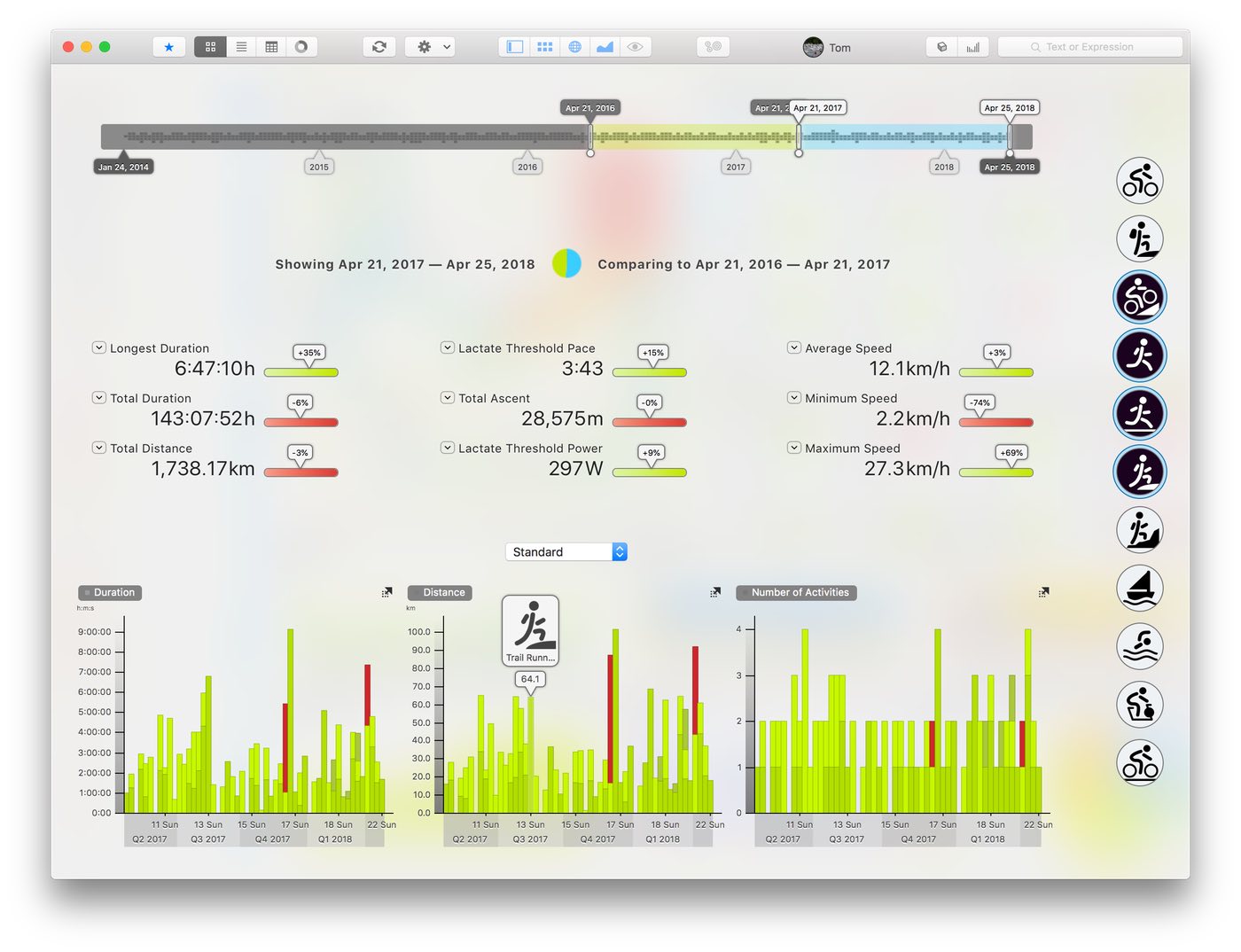 The track view comes with many new and improved map styles, map overlays and new track drawing properties, enabling a complete customization of map and track.
With new linking between different views, activities can now be opened directly from bests-curves from the Training Summary. Zooming is now possible to segments, log-entries can now be added without opening the training summary and the log now allows editing of multiple entries.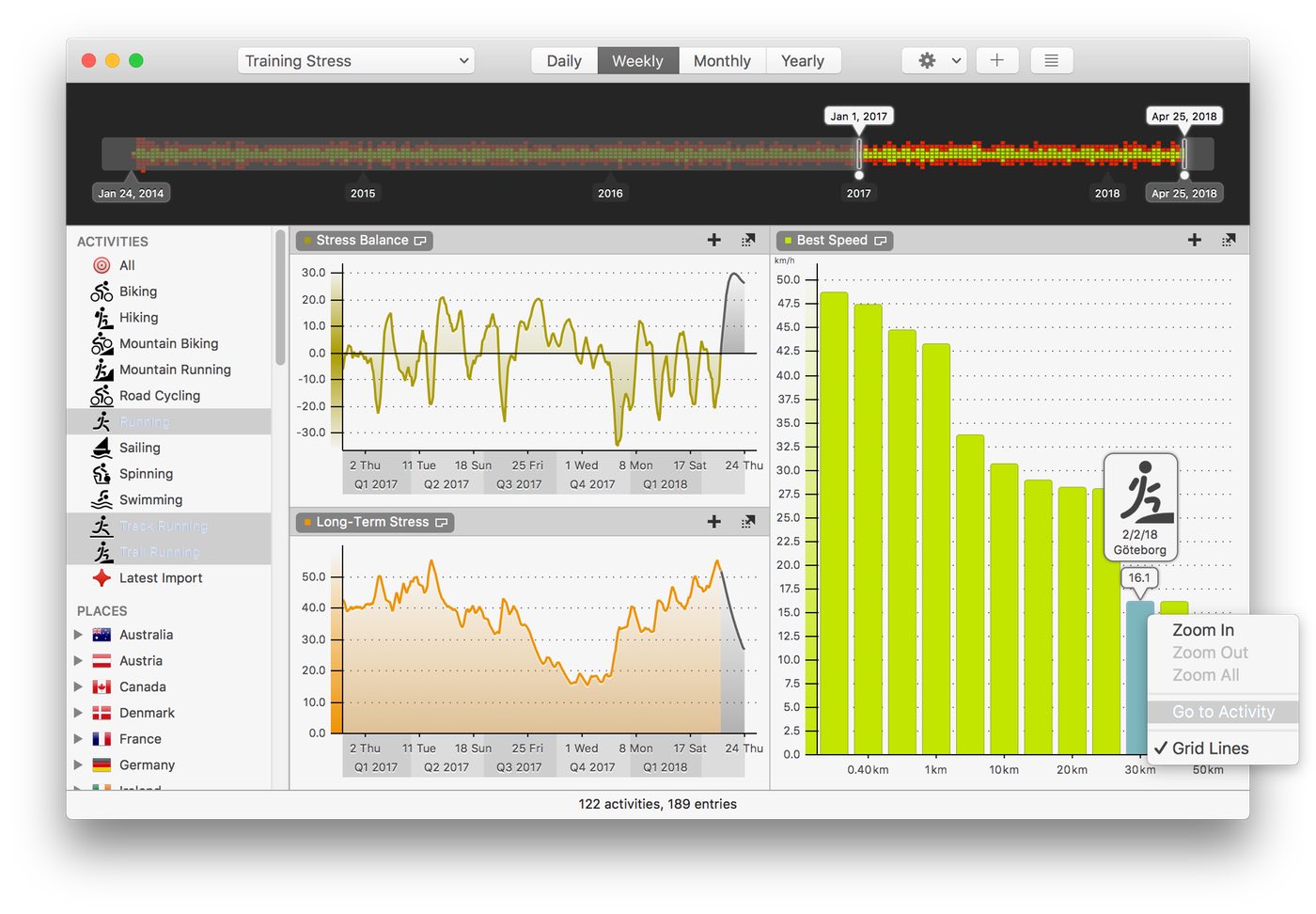 All charts now support better Drag & Drop with visual feedback for a better arrangement of the curves as well as visual display of addable chart curves.
The Calendar now provides weekly overviews that can be turned on and off.
In the activity collection there are three different display modes and the possibility to group activities by different criteria.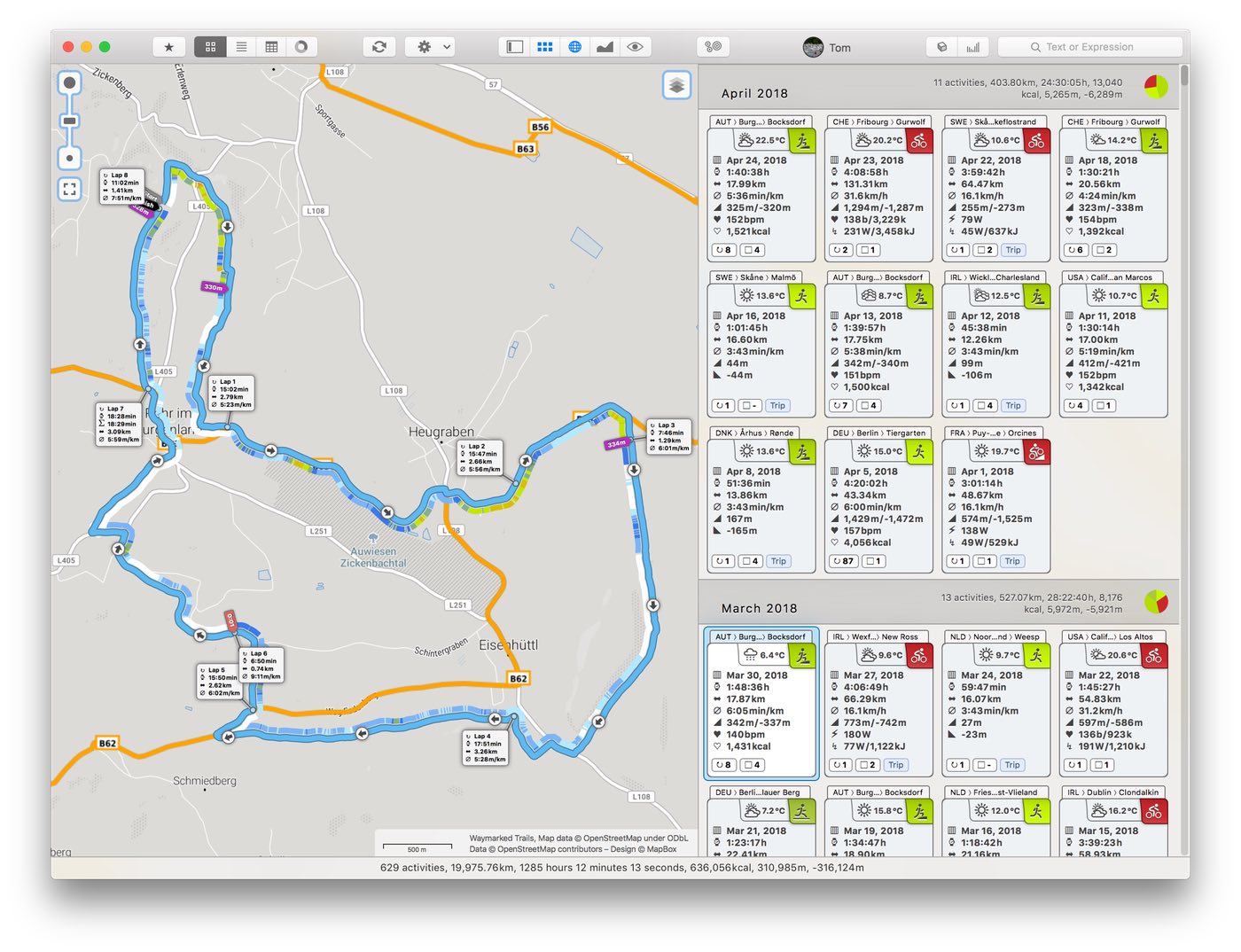 The equipment management now comes with charts for usage and performance analysis of one equipment item or a comparison of multiple items.
Multi-point fixer tool for the track data editor.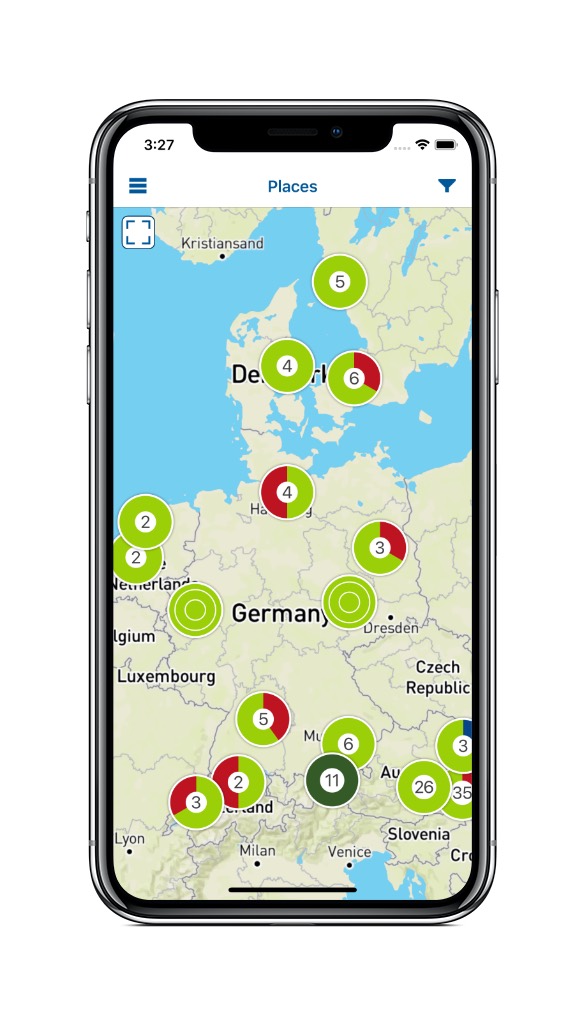 Automatic syncing with rt2go and support for Apple Watch via rt2go.
rt2go auto-syncs new workouts and health data from the Health App and auto-syncs with rubiTrack 5 Pro.